SOLD | Church & School | N Centre St, Cumberland
SOLD

Address:
  217 N Centre Street
Cumberland, MD
County:
  Allegany County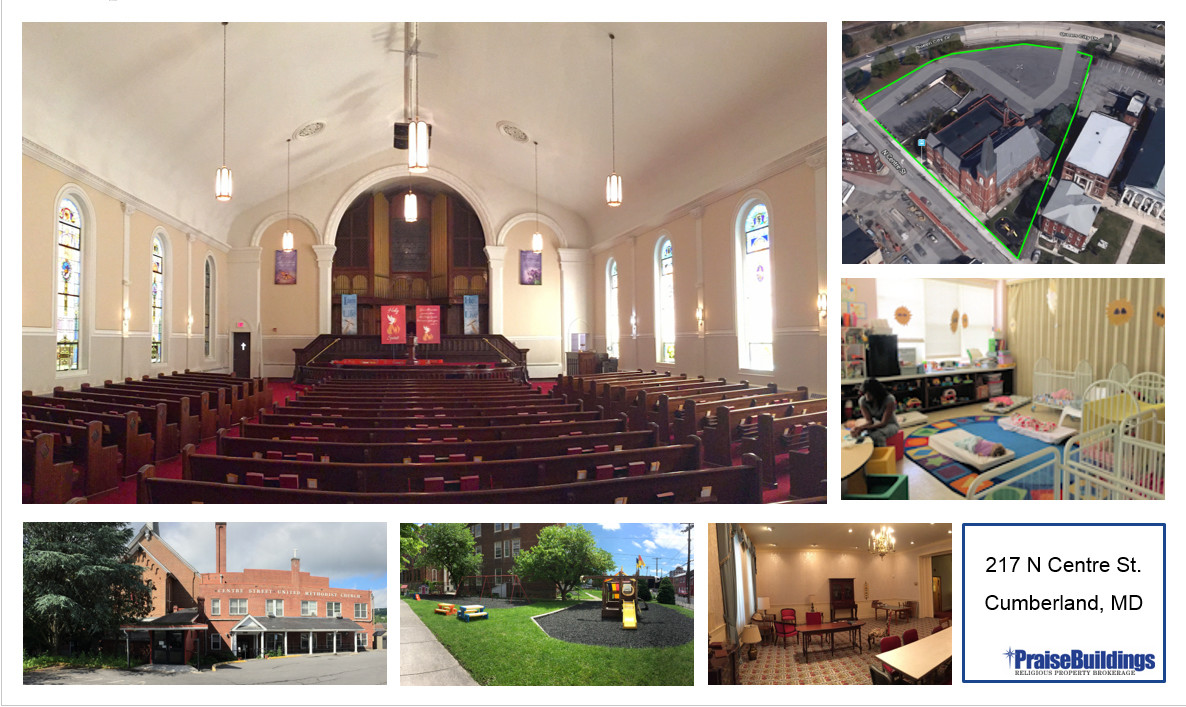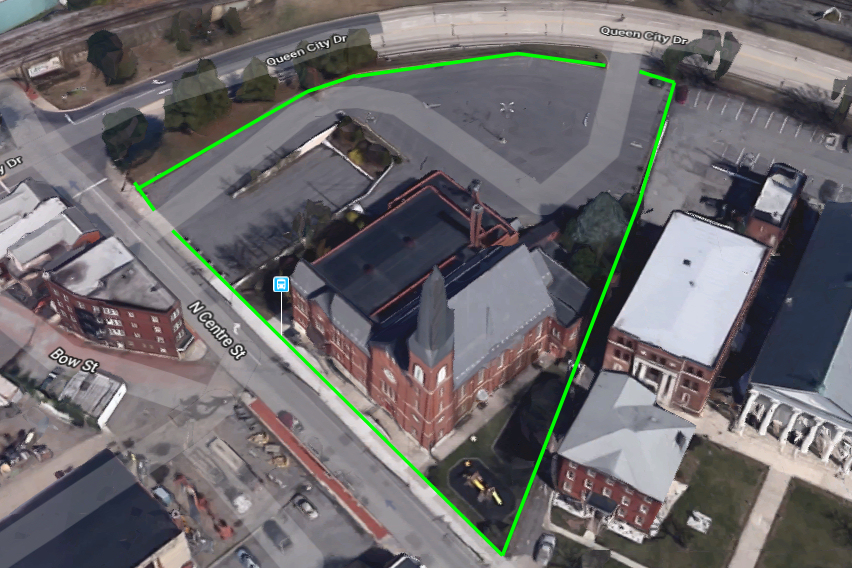 Description:
This iconic property in Cumberland's historic canal district has been used for worship/education since 1841, and childcare since 1969.  The ±56,000 SF complex offers a ±300-seat sanctuary, numerous offices and classrooms, fellowship hall, commercial kitchen, warming kitchens, assembly/meeting rooms, and outdoor play area.  Comprising four parcels, the property also includes two parking lots.  The complex is an exceptional value; replacement cost or to build new would cost in excess of $6mil.
The property zoning -- B-CBD (Business-Central Business District) supports religious assembly as well as religious-based education/school/childcare, along with many other uses.  Zoning has very easy parking requirements.  See attached zoning documents.
Sample of some permitted uses:
Residential, high-rise apartment, dwelling & mixed use, boarding house, bed & breakfast, assisted living, hotel, repair services, adult day treatment, medical lab, childcare, small or large retail, flea market, restaurant, brewpubs, nightclub, bank, spa, professional services, personal services, indoor recreation/theatre, commercial education institutions, club/lodge, auto service/sales, cultural center, business/corporate offices, mini-storage.
Attachments
Stephen J. Ferrandi
Email Stephen
Barb Bindon
Email Barb
Josh Halbedel
Email Josh